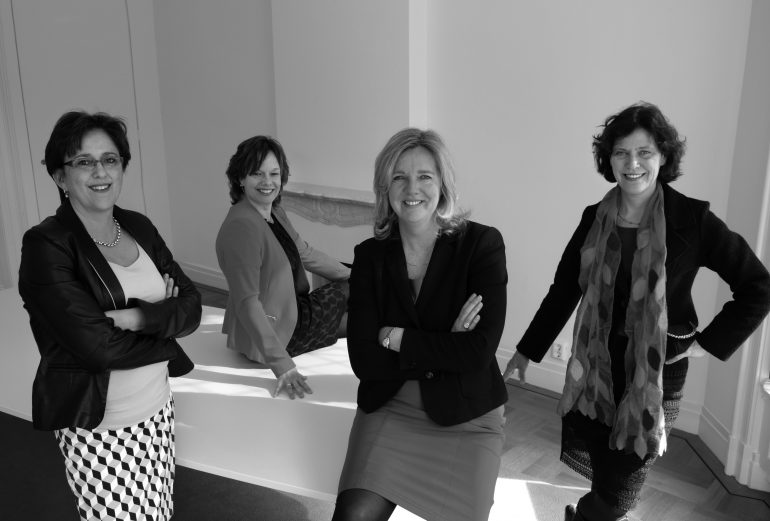 Divorce? A good divorce through mediation
Are you looking for divorce mediation in the surroundings of Utrecht? Then you have come to the right place. Divorce Company is a partnership of four lawyers specialised in family law and based in Central Netherlands.
Our goal is a good divorce or separation. We are familiar with the legal scope and the best feasible options. We know what is reasonable and what works best, also in the long run. And we would like you to make a new start in life after mediation. Each of us has over 20 years of experience with divorce proceedings and mediation.
Mediation: talking instead of fighting
Mediation will help to take the sting out of conflicts thus preventing a messy divorce. It urges you as partners to talk to each other and prevents you from drifting further apart. After the divorce you will be able to deal with one another in a normal way. It will also make it easier for your children to get used to the new situation.
A good divorce: a straightforward action plan
We work with an action plan. This provides certainty and structure in the separation process. It will also give you an idea of where you stand.
What is the cost of divorce mediation
Our rates are clear. No unpleasant surprises! Please read our summary of the costs of divorce mediation